This training webinar series, presented by our partner success team, focuses on mastering the fundamentals of BrightGauge.
In this edition, we'll be diving into the gauge builder, where we'll walk you through the process of creating metrics from scratch. Our goal is to empower you with the necessary skills to confidently build your own gauges.
Join us for a live, step-by-step demonstration on metric creation in the gauge builder, exclusively using CW RMM data.
We'll cover:
Gauge Structure Breakdown

Leveraging the dataset details

Different gauge types and formatting

Gauge-level filtering

Q&A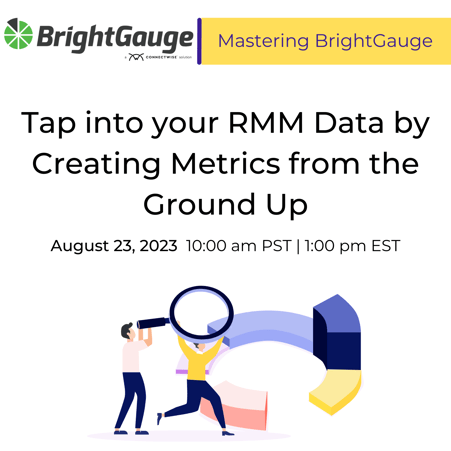 Join the ConnectWise Virtual Community! Signup at virtualcommunity.connectwise.com/