Join Service Leadership Solutions Director Rob Bufano as he reviews the operational maturity trait pricing and packaging
Rob will discuss how both pricing and packaging methodologies are indicators of a Solution Provider's success. He'll dive into why high operational maturity MSPs prioritize customers buying the fullest package of Managed Services offerings at a higher fee. Rob will then explain how that enables those top performers to provide superior service.
*If you haven't watched the prior webinars in this series, make sure to check them out on our webinars page as they all tie in together for success.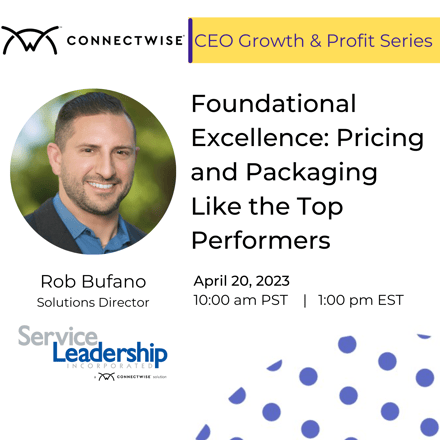 Join the ConnectWise virtual community: https://virtualcommunity.connectwise.com/