Join Peter Kujawa, VP of Service Leadership and TSP Evangelist, as he reviews the operational maturity trait Quarterly Business Reviews.
Peter will share how top performing MSPs leverage QBRs as a key relationship-building and management activity that directly and continually engages the customers' C-level team to maximize the retention and growth of their customers.
*If you haven't watched the prior webinars in this series, make sure to check them out on our webinars page as they all tie in together for success.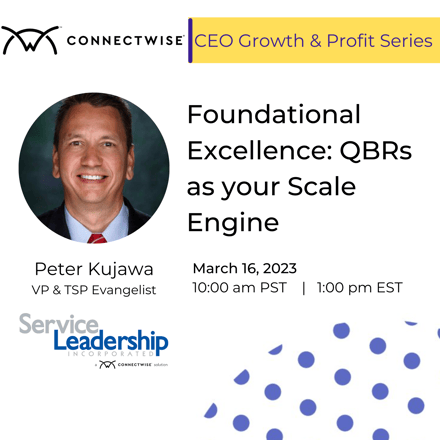 Join the ConnectWise virtual community: https://virtualcommunity.connectwise.com/