Join Brad Schow, the VP of Consulting Services at ConnectWise as he reviews the importance of having a value creation strategy.
Brad will discuss how to create or revisit and and recharge your value creation strategy.
If you haven't watched the prior webinars in this series, make sure to check them out on our webinars page as they all tie in together for success.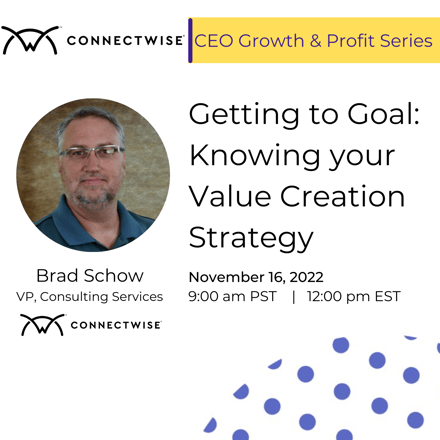 Join the ConnectWise virtual community: https://virtualcommunity.connectwise.com/