Join Brad Schow, the VP of Business Transformation Evangelist Growth at ConnectWise as he reviews how to take your value creation strategy and put it into action in a way that enables you to meet or exceed your target.
We'll Cover:
How to break down your Value Creation Strategy

Understanding the levers you can control

Creating a 1-year plan that you can operationalize

Rule of 78 - MRR Sales

Using your sales plan as a leading indicator for Service workload and hiring
Make sure you watch the prior webinar in this series on creating your value creation strategy as it directly ties into this session. You can check it out on our webinars page.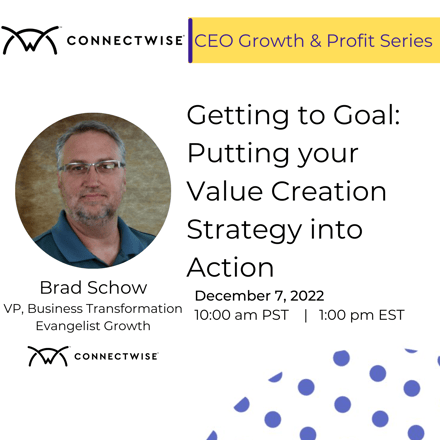 Join the ConnectWise virtual community: https://virtualcommunity.connectwise.com/